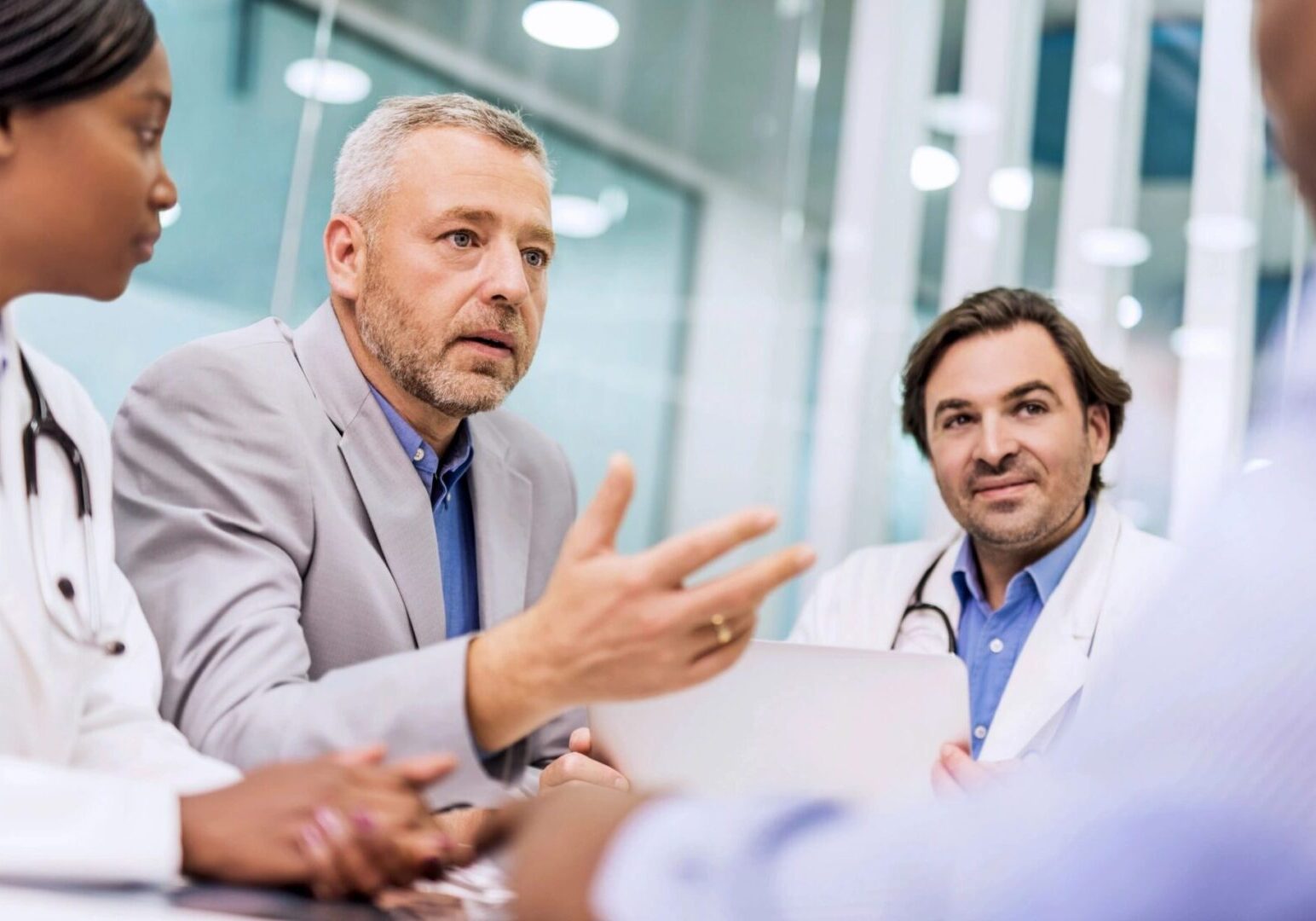 Dedicated to Providing

High-Quality

Management Services
ProActive is dedicated to providing physicians with the highest quality, maximum impact services in a cost-effective manner. We provide an independent, unapologetic, and markedly focused point of view: a "results" commitment. We also believe our best clients are well-informed, committed to positive change, and involved in the decision-making process.
- Julie A. Urda, President
Physicians are confronted with practices beyond the scope of long-established billing collections, such as continuing financial demands, convoluted payment systems, exploding IT issues, and ever-increasing compliance requirements.
Improving Your Revenue Cycle
To address the issues mentioned above, ProActive has developed one of the most comprehensive management solutions offered. We bring together conventional work processes, wide-ranging use of information technology, and custom-made business intelligence.
This is to drastically improve the revenue cycle for your practice. Through this approach, we can help you find earnings in unexpected places, and increase income by 15-35%.
We can help you reduce your day-to-day overhead cost up to 40% and lock the costs of operating expenses at a percentage of revenue. We can also improve collections up to 35%. There will be no expensive changes to hardware or software. You can do away with the need for hiring and maintaining billing and collection staff. We'll also ensure that HIPAA requirements are maintained to ensure maximum protection for the practice.
Testimonials
Holly Neubauer
Practice Administrator
Infection Diseases of Southern Nevada
Contracting with Proactive has proven to be one of the best decisions our company has ever made.
Jarrod L. Rees, MBA
Administrator
Infectious Diseases Consultants of Oklahoma City
"IDC/OKC feels that ProActive is a critical extension of our company"
Trust us to provide cost-effective billing and management solutions. To learn more about how we can help you, get in touch with us today.